Mark Stamm, D.Ed.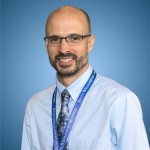 Superintendent of Schools

Non-Negotiable #5
"Without great teachers, nothing else matters."
 Strategic Planning Ensures Educational Focus
The dominant budget conversation in recent years has centered on the Pennsylvania State Employees Retirement System (PSERS) rate increases from just 4% in 2009-2010 to 25.8% for 2015-16. Although the district is reimbursed for half that amount, the district contribution to a defined pension system is the single factor driving local tax increases last year, this year, and for several years to come. The issue receives an abundance of local and state attention. Governor Wolf is attempting to reform the system. The state legislature has passed some legislative changes.   The local paper provides numerous articles on the issue. Collectively, the Commonwealth must continue to seek a better plan that is both equitable for teachers and sustainable for the community. However, the current pension crisis must not overshadow the larger goal.
As a district, the administrative team and department chairs seek to balance fiscal obligations with our primary mission: educating children in a friendly, healthy, and safe environment. This is not a random process, but a focused set of four strategic imperatives that looks toward the future from where we stand today. Together, the strategic imperatives create a balanced approach encompassing the totality of the school system.
For example from this school year:
Did you know that as part of Learning and Organizational Development (Employee Capacity and Leadership), the district provided over 40 hours of small group professional development with every teacher and paraprofessional to strengthen their instructional techniques with diverse learners and increasingly engaging all students with rigorous curriculum?
Did you know that as part of Learning and Organizational Development (Culture of Alignment and Accountability), that every staff member rewrote their course syllabus and unit outlines on district templates to standardize the layout and facilitate parent / student conversations of course options and expectations? These outlines are publicly available on the district web site.
Did you know, that as part of Internal Process (Internal and External Quality of Care), evaluation forms for each classification of support personnel were created? In addition we wrote a customer service guide and corresponding training program? Every secretary and supervisor completed a two hour training on evaluations, and new expectations for "customer service" for our education partners. The new evaluations and service guidelines are in effect of August 2015.
Did you know, that as part of Resource Stewardship (Strategically Leveraging Technology), that we analyzed the possibility of moving toward a 1:1 computing program for every student? We met with corporate representatives, attended seminars, and toured several schools currently operating such programs. We considered the potential learning outcomes, but ultimately decided that financial considerations were too significant at this time.
And finally, did you know as part of Student and Stakeholders (High Quality, Safe, and Secure Facilities) we contracted with the California Department of Education to administer a customize school climate survey to all students in grades 8-12? That information is being reviewed this summer as baseline and actionable data to assist us in making sure every student, every parent, and every employee is welcomed and safe in our schools.
These examples did not come about by coincidence, but are individual pieces of a larger goal. Strategic imperatives, enable us to focus on the future and define where we want to be. Challenges, financial or otherwise, will always exist, but they will not define why we exist. We are here to serve this community and all its children and we must continue to remain focused on their education.