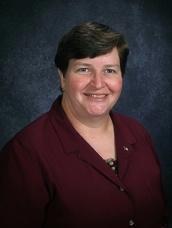 Kathy Furman, Principal K-4
(570)323-3694
---
As principal for the district's K-4 building, Central Elementary School, it is indeed a great honor for me to work with our children and their families. As a district we strive to provide the best educational foundation for our students. We believe that all children can learn and succeed.
Our teachers are committed to staying on the cutting edge of education's best practices to better prepare our students for success in the 21st Century. Each regular classroom is equipped with an LCD ceiling projector connected to the teacher's classroom desktop computer as well as an interactive white board. Grade level teams are provided common time daily for the teachers to collaborate together – planning lessons, reviewing data and student achievement, discussing teaching and learning strategies, and participating in professional development. The Response to Intervention (RtI) Model continues to provide a format enabling us to meet the needs of struggling students.
I encourage you to explore the district and building web pages. There is much information to be found at these sites including the K-6 Handbook, the elementary code of conduct called Busy Bees, registration information, school forms, district policies, upcoming events, important announcements, and so much more.
The 2013-2014 school year saw the implementation of a new reading/language arts program for Kindergarten through Fourth Grade entitled Journeys. The structure and materials of the program has aided us in keeping the academic day "sacred" time for learning, planning, observing, and assessing the fidelity of instruction. As we move forward with this program we will continue to hone our presentation of the language arts materials to more effectively meet the needs of our students.
For 2014-2015 we began to focus more in depth on the area of mathematics in order to improve our math program on the elementary level.  We added a K-4 Title I Math Specialist to help the staff go through the process of aligning our current math program to the PA Core Standards and assist with interventions. Last year's emphasis was on third and fourth grades.  This year, 2015-2016, the emphasis will be on Kindergarten through second grade.
I believe communication is of vital importance to the success of our students and the programs established to enable them to succeed. I ask that you contact your child's teacher(s) when you have questions or information to share with the school regarding your student. Together we can make a difference in the lives of our children. If you have any questions please feel free to contact me by phone or email.