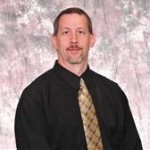 Dwight Woodley, Principal/Director of Instructional Technology
(570)320-4470 ext. 4471
---
 As Principal of Rommelt Elementary School, I have found it to be a very rewarding experience. We have an outstanding faculty that works very hard at allowing each child to be successful in the classroom.
We encourage you, as parents, to be actively involved in your child's education. Communication is key to the success of the education of your child. Please communicate with the 5th or 6th grade team any concerns or praises you may have. They will also communicate with you.
As the Director of Instructional Technology, I have found the experience to be enjoyable. I have always been actively involved with technology for the 16 years I have been with the District. I have received my Master's Degree from Penn State University in Instructional Systems, teach graduate level courses for Penn State in the evening on integrating technology into the classroom, and I have been recognized by the Department of Education as a Keystone Technology Integrator.