Who's Afraid of the Big Bad Dragon?
By Yung ZhaoYear
Published: 2014
Who's Afraid of the Big Bad Dragon? By award-winning writer Yong Zhao offers an entertaining, provocative insider's account of the Chinese school system, revealing the secrets that make it both "the best and worst" in the world. Born and raised in China's Sichuan province and a teacher in China for many years, Zhao has a unique perspective on Chinese culture and education. He explains in vivid detail how China turns out the world's highest-achieving students in reading, math, and science—yet by all accounts Chinese educators, parents, and political leaders hate the system and long to send their kids to western schools. Filled with fascinating stories and compelling data, Who's Afraid of the Big Bad Dragon, offers a nuanced and sobering tour of education in China.
---

The Book Thief
By Markus Zusak
Year Published: 2005
The extraordinary #1 New York Times bestseller that is now a major motion picture, Markus Zusak's unforgettable story is about the ability of books to feed the soul.  It is 1939. Nazi Germany. The country is holding its breath. Death has never been busier, and will become busier still. Liesel Meminger is a foster girl living outside of Munich, who scratches out a meager existence for herself by stealing when she encounters something she can't resist–books. With the help of her accordion-playing foster father, she learns to read and shares her stolen books with her neighbors during bombing raids as well as with the Jewish man hidden in her basement.  In superbly crafted writing that burns with intensity, award-winning author Markus Zusak, author of I Am the Messenger, has given us one of the most enduring stories of our time.
---

At Work in Penns Woods
By Joseph Speakman
Year Published: 2006
Non-Fiction – History
The Civilian Conservation Corps was one of the most popular programs of President Franklin D. Roosevelt's New Deal. Over the nine years of the program, from 1933 to 1942, over two and one-half million unemployed young men found work on conservation projects across Depression-stricken America. "Roosevelt's Tree Army," as the CCC men were sometimes called, planted billions of trees, fought forest fires, did historic preservation work, and constructed recreational facilities in state and national parks. At Work in Penn's Woods offers a rich and compelling portrait of Pennsylvania's CCC program.
---

Cry My Beloved Country
By Alan Paton
Year Published: 1948
Cry, the Beloved Country is the deeply moving story of the Zulu pastor Stephen Kumalo and his son, Absalom, set against the background of a land and a people riven by racial injustice. Remarkable for its lyricism, unforgettable for character and incident, Cry, the Beloved Country is a classic work of love and hope, courage and endurance, born of the dignity of man.
---

Winter of the World and the Fall of Giants
By Ken Follett
Year Published: 2012
Winter of the World picks up right where the Fall of Giants leave off, as its five interrelated families—American, German, Russian, English, and Welsh—enter a time of enormous social, political, and economic turmoil beginning with the rise of the Third Reich, through the Spanish Civil War and the great dramas of World War II, to the explosions of the American and Soviet atomic bombs and the beginning of the long Cold War.
---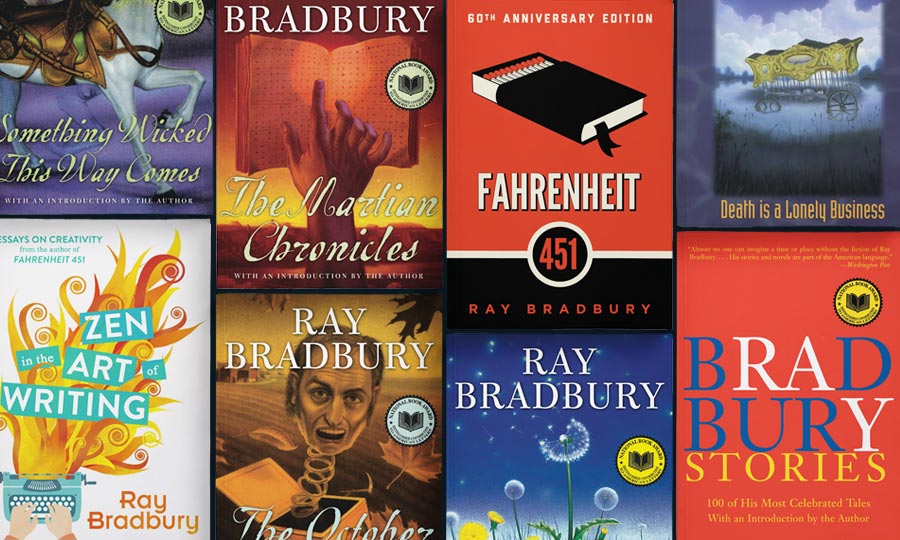 Ray Bradbury
During a career that spanned seventy-plus years, he wrote more than 400 short stories and nearly fifty books across a variety of genres. He also penned numerous poems, essays, plays, operas, teleplays, and screenplays, making him one of the most productive and admired writers of our time, as well as one of the most widely translated in the world.  I am prolific fan of everything Bradbury wrote from his well known Fahrenheit 451 to lesser known titles like Something Wicked This Way Comes and Dandelion Wine.
---
  Modern Teacher

by Shawn K. Smith (Author), Ann M. Chavez (Author), Garrett W. Seaman (Author)
Year Published: 2014
Co-authored by Shawn K. Smith, Ann M. Chavez and Garrett W. Seaman, this book takes readers on an engaging and enriching journey that defines highly-effective teaching and connects the isolated parts of instructional design and delivery into a coherent whole. Teacher as Architect, Second Edition, is a comprehensive guide for blended learning implementation as well as the integration of digital learning systems into classroom practice. The book provides educators at all levels with guidance for creating structures to organize, manage, store and collaborate with digital content and for discovering practical, useful tools for designing and delivering highly-effective instruction.
---
From the highly acclaimed, multiple award-winning Anthony Doerr, the stunningly beautiful instant New York Times bestseller about a blind French girl and a German boy whose paths collide in occupied France as both try to survive the devastation of World War II.
---
Renowned media scholar Sherry Turkle investigates how a flight from conversation undermines our relationships, creativity, and productivity—and why reclaiming face-to-face conversation can help us regain lost ground.
---
Educated: A Memoir
2018
Born to survivalists in the mountains of Idaho, Tara Westover was seventeen the first time she set foot in a classroom. Her family was so isolated from mainstream society that there was no one to ensure the children received an education, and no one to intervene when one of Tara's older brothers became violent. When another brother got himself into college, Tara decided to try a new kind of life. Her quest for knowledge transformed her, taking her over oceans and across continents, to Harvard and to Cambridge University. Only then would she wonder if she'd traveled too far, if there was still a way home.
---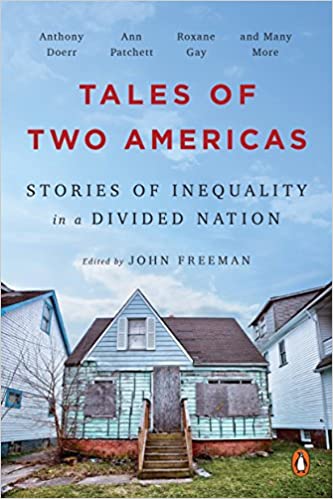 Tale of Two Americas
2017
John Freeman
In Tales of Two Americas, some of the literary world's most exciting writers look beyond numbers and wages to convey what it feels like to live in this divided nation. Their extraordinarily powerful stories, essays, and poems demonstrate how boundaries break down when experiences are shared, and that in sharing our stories we can help to alleviate a suffering that touches so many people.
---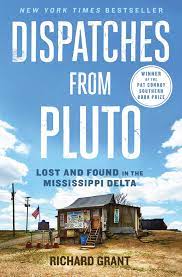 Dispatches from Pluto
2015
Richard Grant
Dispatches from Pluto is a book as unique as the Delta itself. It's lively, entertaining, and funny, containing a travel writer's flair for in-depth reporting alongside insightful reflections on poverty, community, and race. It's also a love story, as the nomadic Grant learns to settle down. He falls not just for his girlfriend but for the beguiling place they now call home. Mississippi, Grant concludes, is the best-kept secret in America.
---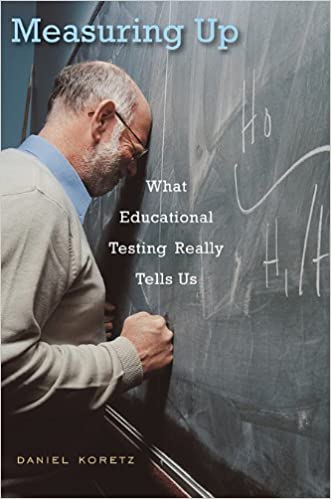 Measuring Up
Daniel Kortez
Inspired by a popular Harvard course for students without an extensive mathematics background, Measuring Up demystifies educational testing―from MCAS to SAT to WAIS, with all the alphabet soup in between. Bringing statistical terms down to earth, Daniel Koretz takes readers through the most fundamental issues that arise in educational testing and shows how they apply to some of the most controversial issues in education today, from high-stakes testing to special education. He walks readers through everyday examples to show what tests do well, what their limits are, how easily tests and scores can be oversold or misunderstood, and how they can be used sensibly to help discover how much kids have learned.
---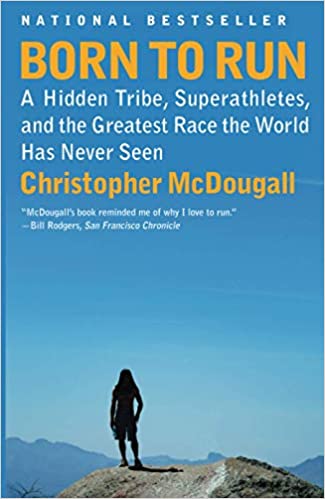 Born to Run
Chris McDougall
2011
Isolated by Mexico's deadly Copper Canyons, the blissful Tarahumara Indians have honed the ability to run hundreds of miles without rest or injury. In a riveting narrative, award-winning journalist and often-injured runner Christopher McDougall sets out to discover their secrets. In the process, he takes his readers from science labs at Harvard to the sun-baked valleys and freezing peaks across North America, where ever-growing numbers of ultra-runners are pushing their bodies to the limit, and, finally, to a climactic race in the Copper Canyons that pits America's best ultra-runners against the tribe. McDougall's incredible story will not only engage your mind but inspire your body when you realize that you, indeed all of us, were born to run.
---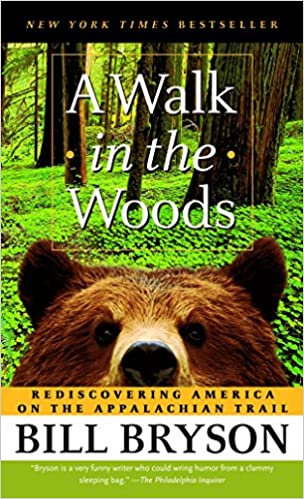 A Walk in The Woods
Bill Bryson
2008
The funniest book I ever read.
The Appalachian Trail trail stretches from Georgia to Maine and covers some of the most breathtaking terrain in America–majestic mountains, silent forests, sparking lakes. If you're going to take a hike, it's probably the place to go. And Bill Bryson is surely the most entertaining guide you'll find. He introduces us to the history and ecology of the trail and to some of the other hardy (or just foolhardy) folks he meets along the way–and a couple of bears. Already a classic, A Walk in the Woods will make you long for the great outdoors (or at least a comfortable chair to sit and read in).
---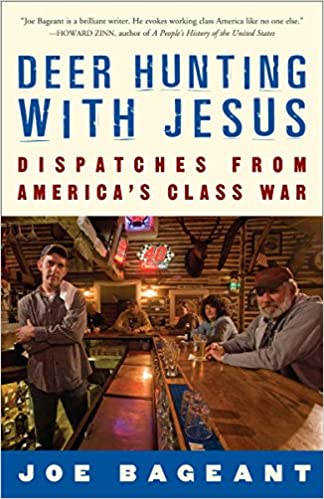 Deer Hunting with Jesus
Joe Bageant
2008
By turns tender, incendiary, and seriously funny, this book is a call to arms for fellow progressives with little real understanding of "the great beery, NASCAR-loving, church-going, gun-owning America that has never set foot in a Starbucks."
Deer Hunting with Jesus is Joe Bageant's report on what he learned when he moved back to his hometown of Winchester, Virginia. Like countless American small towns, it is fast becoming the bedrock of a permanent underclass. Two in five of the people in his old neighborhood do not have high school diplomas or health care. Alcohol, overeating, and Jesus are the preferred avenues of escape.
---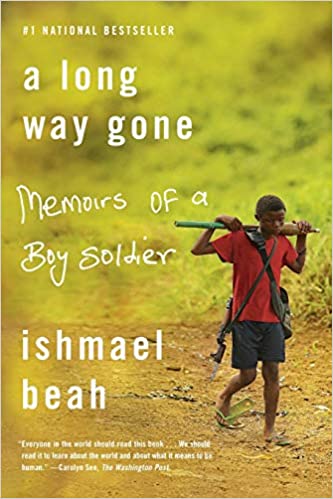 A Long Way Gone: Memoirs of a Boy Soldier
Ishmael Beah
2008
In A Long Way Gone, Beah, now twenty-five years old, tells a riveting story: how at the age of twelve, he fled attacking rebels and wandered a land rendered unrecognizable by violence. By thirteen, he'd been picked up by the government army, and Beah, at heart a gentle boy, found that he was capable of truly terrible acts.
---