Meet Our Principals
Welcome to the South Williamsport School District, Central Elementary school website! Here at Central we strive to educate and care for the children of the South Williamsport community. Within the last two years, we have implemented schoolwide PBIS and have become a schoolwide Title I school.  We work to support our students from Kindergarten through the transition to Rommelt in fifth grade both through behavioral and academic supports and structures within our building.
My educational background began at Penn State University, where I earned a Bachelor's degree in Secondary Education in order to teach English and communications in grades 7 – 12.  My career at South Williamsport actually started when I became a student teacher here in 2001.  South Williamsport quickly became a second home to me when I was hired full-time the next year.  Through my first four years, I earned a Master's degree from Wilkes University in Educational Development and Strategies.  Soon after earning this degree, I switched from teaching mostly Communications, to teaching ninth grade English.  Over the years at South Williamsport, I also taught various elective courses, like SAT Vocabulary and Speech. After about seven or eight years of teaching, I decided that I wanted to move into administration.  When I made this decision, I also decided to go back to school to earn a doctoral degree in Educational Leadership, which is also when I earned my principal certificate from Immaculata University in 2016. During the 2017-18 school year I became the Assistant Principal at our Junior/Senior High School, and then most recently, beginning in August of 2018, I started as the principal here at Central and Rommelt elementary schools.  Day-to-day I am the principal at Central, and our 5 – 12 Assistant Principal, Mr. Hill, is at Rommelt.
My goal is for all of our students to be successful while moving through elementary school and to give them a lasting foundation for the future.  Last year began with a few policy changes and shifts that may have been new and different, but all of these were in working towards the best interest of all of our students.  Continued change over the next few years will allow my staff and me to continue to provide excellent educational opportunities for the children of this community. We will continue to work together toward academic and behavioral goals that we will continue to set and expand on year after year.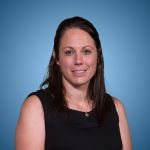 Principal
Dr. Michele Loomis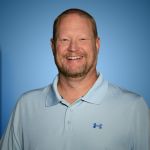 Assistant Principal
Mr. Scott Hill